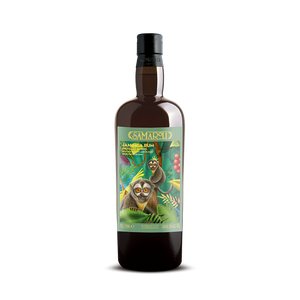 1993 JAMAICA
RUM
DISTILLED IN 1993
BOTTLED IN SCOTLAND IN 2022
SELECTED CASK #8266

Time passes. Time flies. Time changes its countenance...

Well my friends...1993 seems like yesterday, but if was actually twenty- nine years ago - pushing thirty!

As the glass approaches our nose, let's ask whether this rum is a classic Jamaica, or not the same as the last one we tried, or have we changed?

Indeed, this spirit requires a somewhat metaphysical approach.

We stand before an essence which we return to you with as little interference as possible. It is practically what was extracted from the cask in July 2022.

A sparkling and pungent nose. At its peak, Sicilian aromas such as almond, marzipan, sesame and Mediterranean spices. Maturity, concreteness, breadth and opulence. All the results of the knowledge acquired during all the time it has been resting.

In the mouth it is complete, satisfying and fragrant to the point where the alcohol takes second place.

A wealth of flavours from the old oven on a Sunday morning.

Tones of yeast, vanilla and croissant which crown sparkles of mint, mimosa and spring flowers. We approach greedily and leave sated, fulfilled and appeased.

My mother baked the whole world for me
In little sweet cakes.
My love filled my window
With raisins of stars.
I enclose longings within me like air Pockets in a loaf of bread.