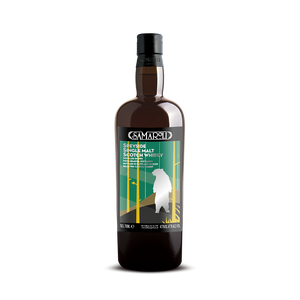 1994 BRAEVAL
SPEYSIDE SINGLE MALT SCOTCH WHISKY
DISTILLED IN 1994
FROM BRAEVAL DISTILLERY
BOTTLED IN SCOTLAND IN 2022
SELECTED CASK #165697
This is the last bottling of Breval 1994. We tried to go for thirty years, but this is it.

Time is a friend to us, we would never dare defy it. We walk alongside it hoping to catch its gaze on occasion to enjoy a smile of approval.

This whisky confirms that every single barrel of malt whisky lives out a parallel yet different life, evolving like an overlapping universe. We can single out a common origin and a common goal, but the path and the variations can be truly infinite.

Be infinite, you who abandon standards, prejudice and mental constraints!

And now to tasting, our interaction with this child of Scotland.

Reassuring to the nose, the full-on Samaroli genome: elegance. The floral persistence alternates with tones of fruit. The spicy and dusty tendency of the pink peppercorn and cocoa cradle us as though on waves. As prisoners on a solitary beach we cannot but be fearful of losing this shipwreck microcosm each time we bring the rim to our mouth.

Luckily the palate keeps its promise. In fact it welcomes us in its arms as if we were returning from an adventurous day. Pungent, in a classic array of solos. Oregano, mint, raisins. A summer table by the coast. There's room for everyone.

Simply, shockingly, surprisingly marvellous!