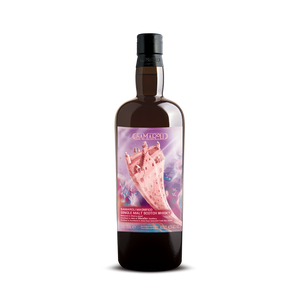 1994 MACALLAN SHERRY OLOROSO MAGNIFICO
SINGLE MALT SCOTCH WHISKY
DISTILLED IN 1994
FROM MACALLAN DISTILLERY
BOTTLED IN SCOTLAND IN 2022
SELECTED SHERRY CASK #11325

How can we not get emotional before a twenty-eighter in Oloroso sherry? A path beginning in 1994 and ending today. A bridge in time during which the world has evolved by a leap previously never recorded in history.

As all was shifting at such speed, our Macallan was there resting and getting ready by breathing in the rhythm of the seasons, becoming fine-tuned in the Scottish climate along with its Iberian companion.

An elderly land, this mistreated old Europe of ours, from the northeastern folds of which a work of art reaches your glass and is ready to enthral, dragging with it the landscapes, aromas and everything humans have lived through and done from the dawn of time.

Descending along the Atlantic and skirting Gascony, our imaginary itinerary dissolves into the highlands of Spain where the marriage is complete and enriched by panoramas and fragrances taking flight among the saline Asturias and Andalusian Moorish flashes.

The nosing immediately awakens a fan of long-dozing sulphurous notes which are unleashed as the whisky conquers the sides of our glass.

After freeing itself, the saline somewhat kicks in, but not without a certain fragrant quality. Finally and surprisingly it comes across as sweet in the mouth, as succulent as cherries in May.

Here an extinguished match, there a thermal fumarole. A range of strident yet oily scents.

We find these perceptions overturned on the palate, the sweet tones liberated quickly and the more linear suite of sensations playing hard to get, even resisting until the finish. Dried fruits and quince jam - yes, opposites do attract and complement each other to a tee - in a medley of shades and impressions which unfortunately have been long forgotten.

My master taught me to seek dawn in the dusk...