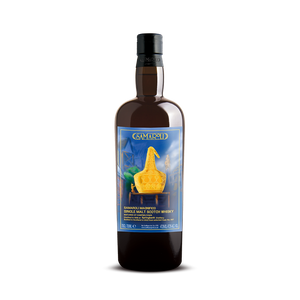 1996 SPRINGBANK MAGNIFICO
SINGLE MALT SCOTCH WHISKY
DISTILLED IN 1996
FROM SPRINGBANK DISTILLERY
BOTTLED IN SCOTLAND IN 2022
SELECTED CASK #567

Taste of Whisky. We've gone back several times, we've waited...

We've tasted and tasted again and found a tone, a scent... a note that is the only common denominator in all the equations that this spirit gives us and shows us.

And then, with childlike simplicity, we looked at one another and said: it tastes of whisky!!!

I personally dedicate this Cask to all those at Samaroli... their hard work gives us all something to drink. To those who write to you... this job has given and continues to give even more.

The nose is monumental, the cornerstone of a temple that could celebrate the aroma of Speyside. Fresh fruit heading towards over-ripenening, lavender and spring shrubs.

The palate is salty, with hints of sulphur and a subtle fruitiness with, as we said, that after-taste of whisky.