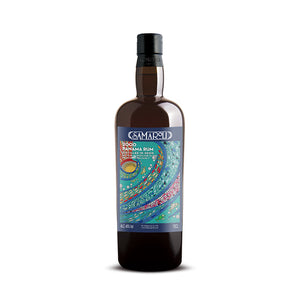 2000 PANAMA
RUM
DISTILLED IN 2000
BOTTLED IN SCOTLAND IN 2021

FROM SELECTED CASK 7


The patience of a mosaic builder who finds the exact pieces, the matching colors and leaves part of his life on an eternal work. Only the grandeur that reaches future generations after centuries can give an idea of the infinite measure of man's work.
Work of chiseling, we monitored the evolution of this barrel constantly and decided that early 2021 would be the perfect time to bottle it.
With a perfect alcohol-metric loss we found it awfully close to 45 degrees after only 22 years of aging
Grand nose a great spirit. Absent alcohol completely engulfed by time and wood.
Hints of just worn fabric and alum are the prelude to the primary aromas of cocoa powder, chlorophyll dried in the Caribbean sun. In the mouth it presses us first overlaps and then relaxes finding balance. Spicy I would dare to say sparkling and then opening in hints of cocoa and freshly baked cake
Happiness is not a large diamond; it is a mosaic of harmoniously aligned small stones.
(Alphonse Karr)
AWB