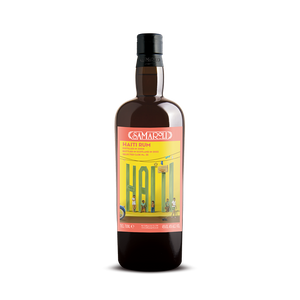 2004 HAITI
RUM
DISTILLED IN 2004
BOTTLED IN SCOTLAND IN 2022
SELECTED CASK #35

We had been without our Haiti or Hispaniola for seven years now...

A true witness to the birth, life, twilight and then decline of the West Indies. A continually mixed, shaken up and reworked palette in this island where peace can be hard to find. All this is also in its rum.

The Scottish climate and the barrels in which our Haiti is aged consign an articulated and fascinating whole. Up from the glass and into the nose with elegance in a wake of floral fragrances, as a king from times past striding over petals strewn across his path for purification by his handmaids.

A nebulous but not aggressive bouquet, ending in magnetic fascination.

Fruits, spices and flowers drench our senses, leaving us breathless, enamoured. Perhaps in love.