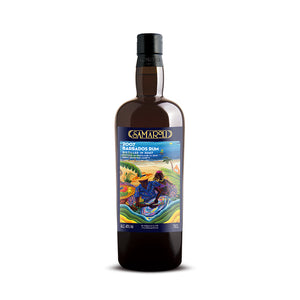 2007 BARBADOS
RUM
DISTILLED IN 2007
BOTTLED IN SCOTLAND IN 2021

FROM SELECTED CASK 11


New Edition and bottling of our most mystical Rum Clear, severe, powerful and mysterious. Perhaps gathered almost in prayer.
Rich sweet nose: almond paste, southern sweets, Mediterranean biscuits, marzipan ... "'nu babbà!
Tones of citrus, of fresh limoncello on an Amalfi terrace contemplating the gulf ... I'm sorry gone off topic. In the mouth it gives us a shot forward, it squares up in the Dantesque way, a universe for each molecule. A wide and persistent range of sensations which, originating from a savory and intense one
minerality, explore all descriptive categories; Fruity: banana, pineapple; Spicy: star anise, cinnamon. Floral: lime, honey. Mineral: salt. Mysterious, enigmatic, indecipherable, magnetic, serious and powerful. A monk struggling with his spiritual exercises ...
You may not believe in anything, but there are times in life when we pray to the god of the first temple who stands before us.
Notre Dame De Paris V. Hugo
AWB