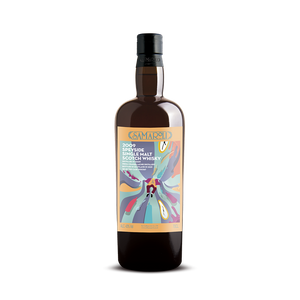 2009 CRAIGELLACHIE
SPEYSIDE SINGLE MALT SCOTCH WHISKY
DISTILLED IN 2009 
FROM CRAIGELLACHIE DISTILLERY
BOTTLED IN SCOTLAND IN 2021

SELECTED CASK 900367
A fairy tale like that of the Wizard of Oz ... Our children's minds that fantasize and get lost in the imagination. In the years of smart phones, smart televisions should we go back to dreaming and closing our eyes instead of keeping them fixed on a screen?
A young man who faces the limelight of this world of spirits.
He must be encouraged, listened to, pampered and supported. Great personality.
Pleasant fruit and floral aroma with traces of vanilla and licorice. Smoked and rich on the palate. An excellent single with a silky slim body that glides off lightly
Round and delicious on the finish with an excellent aftertaste.
Dorothy: And how can you talk if you don't have the brains?
The Scarecrow: Ah, I have no idea ... but there are a lot of brainless people who are always chatting.
AWB