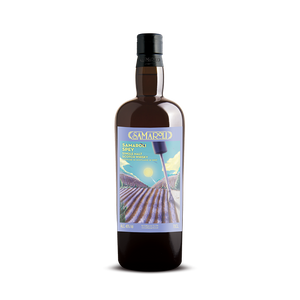 SAMAROLI SPEY
SINGLE MALT SCOTCH WHISKY
FROM LINKWOOD DISTILLERY

BOTTLED IN SCOTLAND IN 2021
Our declarations of this year's Speyside are elegant and sensual ...
A very floral prince malt that carries us everywhere on the nose… the scent a little Moorish, a little Latin or rather Byzantine, the stone walls of the land of Otranto ... that land that bridged what remains of the old Western empire and the splendid Constantinople and the mind flees to the mystical monasteries of Asia Minor where myth, faith and the search for oneself are lost in the mists of time.
And therefore a large vegetable garden with hints of plants that will all end up in the kitchen, eggplant, sweet pepper and mint, lavender. Countless variations of flowers in the height of summer, powder and peach ... all as a prelude to an abundant palate that satisfies and satisfies us.
Rich, dense spirit with an important specific weight. It leaves grooves on the tongue that fill with spicy and surprising scents as the seconds pass. You remain seated on the sidelines in a ballroom agazed by the glitter of evening dresses to imagine nights of passion, between one whiskey and another; thoughts and fears cling to each other and darken us.
Salento is a large vegetable garden with villages in the middle and the sea around it.
AWB