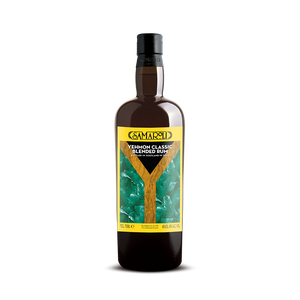 SAMAROLI YEHMON CLASSIC
BLENDED RUM
BOTTLED IN SCOTLAND IN 2022

The bottle in your hands is a 2007 Demerara and a 2010 Barbados blend, delivering a rum with a sophisticated and elegant nose. Rich with pointed fragrances and balsamic plants, oriental spices and dishes.

Granitic fragrances of dried fruits, hazelnut, tobacco, liquorice. Highly persistent perceptions leaving little room for interpretation. Penetrating and austere in the mouth.

We discover almonds, yeast, a hint of biscuit and powdered milk. Never overlooked. Powerful.